☂Home
☂Ask/Mssg
☂History
☂Info
☂Art
☂About me
☂FAQ
☂Characters
My name is Daisy and I live in West Blue. I love pirates and sailors!
My blog is 90% original content
I draw and make sprites. [PG-13]
Skype: AkagamiShanksu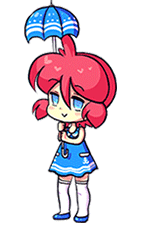 Please come visit Zanzibar! I'd love to know what people think! If you take pictures please tag me or mention me because I'd love to see who visits.

Thank you so much! I'm thinking…. I'll even do drawings of the mayors that visit as incentive~ 
Oh boy so my favorite Tokyo Ghoul characters is the Bin Brothers. They're counted as one character because they weren't even given individual names or even had their faces shown (Mostly)
And. Alas. I can't make a QR for it because their outfit is a masj and a cloak thing. Maybe i can make jackets or something.
shit daisy doodles. shit quality. you win!!111
I call this pose: "gfgs". Can you guess what I've been watchi-tokyo ghoul. So here's a doodle of pumpkin wearing Kaneki's mask.
wat a cool mask. so much edgy.  i read the manga too hey
One more shot of Pumpkin's Snake cosplay.
I made this like a few days ago but only just now decided to actually upload it. It's Snake from Kuroshitsuji/Black Butler. I wish the black pants in the game were darker colored but still I think it looks alright.
Hope everyone is enjoying Book Of Circus.
I wish we could design face masks. I'd make Kaneki's from Tokyo Goul.